Across Generations.
Across Borders.
The 2018 Ageless Award Luncheon
In 2018, we proudly honored Frank & Rosa Alby, Gert Boyle, Governor Ted Kulongoski and Pat Reser at the Ageless Award Luncheon held on April 26, 2018. Please watch our video (left) that we premeired at the event.
The Jessie F. Richardson Foundation empowers communities, in resource constrained areas, to provide multi-generational support for underserved older adults.
JFRF empowers by:
Building civic infrastructure
Identifying, strengthening and deploying community assets.
Using a multi-generational, sustainable network of resources.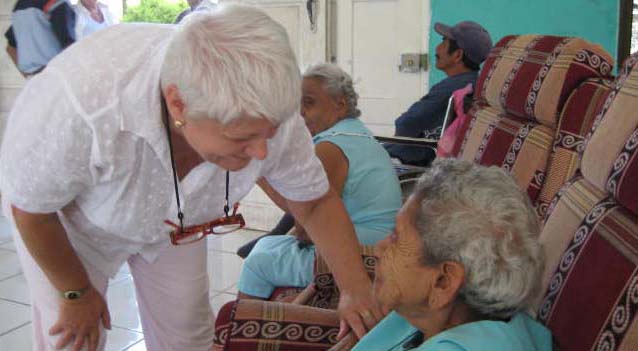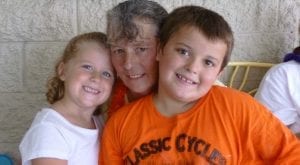 We succeed in achieving our mission by investing in long-term partnerships to build capacity in local communities in Oregon and beyond. We listen and seek to understand the needs within communities, then promote the development of effective, culturally sensitive, and sustainable solutions by utilizing available resources. We strive to work with communities to strengthen human assets and organizational processes so that both can support collective community priorities.
The 7th Annual North Carolina Golf Tournament benefiting JFRF will take place on May 10, 2018 at The Country Club at Whispering Pines, River Course. The North Carolina long term care community began its relationship with JFRF and the elders of Nicaragua in 2006. This...
read more
"The proportion of homeless people age 55 and older in Portland has nearly doubled in the last six years. Homeless people today are increasingly baby boomers over age 50 who do not have pensions and lived with wages too low to save for retirement. They become homeless...
read more
JFRF changes the world! By helping abandoned seniors in vulnerable regions, we bring light, hope and fresh thinking to a growing issue. Three cheers to Keren Brown Wilson – she introduced our nation to assisted living and now she's assisting seniors living in poverty around the globe.
Gary Withers, Board Member
I am involved with JFRF because you can directly see the impact of its work. In a poor country like Nicaragua, where there are little to no government resources for impoverished and abandoned elders, JFRF's support and engagement make a huge difference.
Joanne Handy, Board Member
To return to the hogar in Jinotepe and to see the change in the expressions of the same residents I had seen with forlorn dejection 3 years prior, to smiling happiness resulting from the improvements in their lives, one of the most rewarding experiences of my life! Choked me up? You bet! Was it worth the investment of volunteer time and talent and treasure? It was and continues to be.
Tony Leineweber, Board Member
I feel as though this international fieldwork opportunity was an experience of a lifetime. It was an eye opening experience and I was able to learn a lot about the development of occupational therapy in a different country. It taught me the importance of engaging others in activities that are suitable to their cognitive levels to help improve their quality of life. Cassandra Kubes, 2015 OT Fieldwork Participant
It seems to me that a quantum leap has occurred here in Nicaragua. The Jessie F. Richardson Foundation is to be congratulated! Dr. Margaret Neal, PSU Faculty
Contact

Us
Please reach out to us with any comments, questions or suggestions you may have about JFRF and our work. We look forward to hearing from you!
Email us: info@jfrfoundation.org
Call us: 503-408-4759
Or send us a letter:
Jessie F. Richardson Foundation
15900 SE 82nd Drive
Clackamas, Oregon 97015