Ageless Award™ and Luncheon
Thanks to our sponsors, honorees and their families, speakers and all who helped to make the 2018 Ageless Award Luncheon a celebration to remember. Our 2018 honorees, Frank & Rosa Alby, Gert Boyle, Governor Ted Kulongoski and Pat Reser are true inspirations and we are proud to have had the opportunity to share their stories of resilient leadership with you. Be sure to watch our video premeired at the luncheon.
Our 2018 Ageless Award Honorees:
Click here for more about our distinguished honorees and click on the photos below to view each honoree's Ageless Award video. 
Pictured left to right: Governor Kate Brown, Governor Ted Kulongoski, Keren Brown Wilson, President & Founder of JFRF, Governor Barbara Roberts
Click here to see all photos from the 2018 Ageless Award Luncheon
What does [being ageless] mean? Nobody is ageless. I'm not ageless. None of you are ageless. . . but as I thought about it, there is a way in which I became ageless . . and every single one of you is either ageless or has the potential to be ageless. For me, to be ageless means to reach a point in your life when you can reflect on the years of your life and begin to realize how much of yourself you have imparted to someone else who will continue on that path. Every parent is ageless. Every teacher is ageless.  – Rabbi Joshua Stampfer at the 2017 Ageless Award Luncheon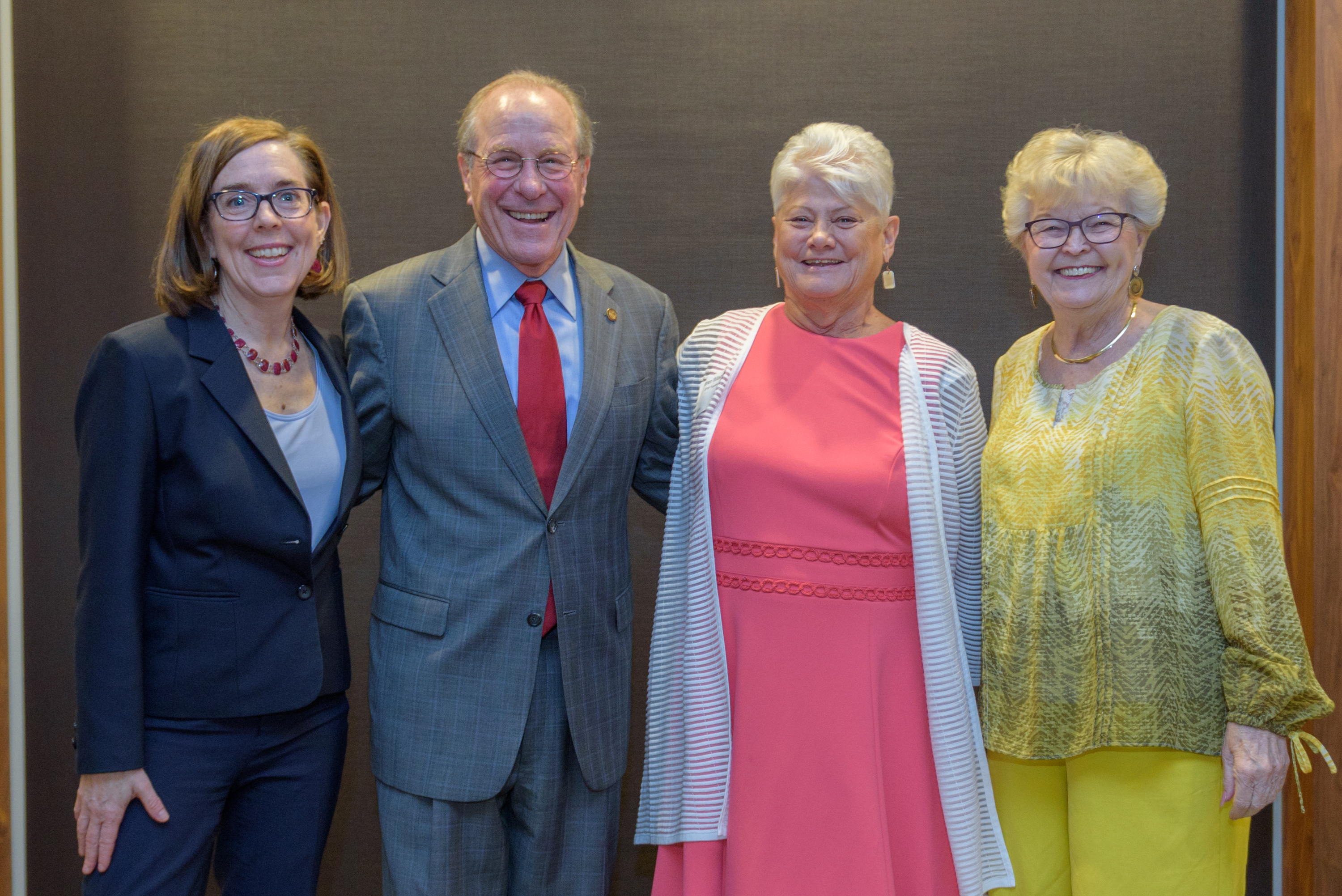 What is the Ageless Award?
Each year, the Ageless Award™ is given to individuals who are 75 years or older, demonstrate the importance of living a purposeful life and who continue to make significant contributions to society: as volunteers, philanthropists, mentors and civic leaders. JFRF gives out this award because we think it's important to celebrate people who have gone above and beyond throughout their lives to serve others, and who inspire people to do more in their communities.
JFRF would like to take the time to thank all of our generous sponsors for our 2018 Ageless Award Luncheon: